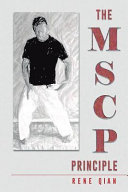 The M.S.N. P. Principle
The Mental Screen Conditioning Process-Principle
Body, Mind & Spirit > Healing > Energy (Qigong, Reiki, Polarity)
Publisher Info
Rene Qian,
Rene Qian_Page Publishing,
101 Tyrellan Avenue Suite 330,
Staten Island ,
New York - 10309,USA
Web:
www.pagepublishing.com
Inquiry
Book Description
Knowledge is linked to action; if added intention and breathing it becomes the key to success. The M.S.C.P. Routine reveals steps to develop inner strength modifying vital energy blockages to wisdom.
Book Review and Awards
Post Review